You Need An Easy Cleaning Air Fryer
An air fryer is a countertop oven that mimics the results of deep-frying food with nothing but hot air. This kitchen appliance is super convenient to use and has gained popularity in recent years. 40% of households in the United States own an air fryer. It's super easy to use, insert your food item into the frying basket and turn it on. It is easy to maintain. For better maintenance, some people get an easy cleaning air fryer. The top section contains a heating mechanism and a fan that circulates hot air around the food to cook it.
Advantages and Disadvantages of Air Fryers
Convenience is one of the biggest advantages of owning an air fryer. It is as simple as operating a microwave with the result of having great tasting food. Most air fryers in the market are cheap and affordable, which is another advantage for most people that cannot afford expensive kitchen appliances. One huge disadvantage is that most air fryers are difficult to clean. They cannot be disassembled, making it hard to clean certain areas. If left unwashed, air fryers tend to give off an unpleasant smell.
What to look for in an air fryer?
It is important to consider certain factors when looking for an air fryer as it will have an impact on one's lifestyle. It is an investment to make as some air fryers are more premium than others with different levels of quality.
Reliability
It is important to choose a reliable air fryer that can last. Investing in a quality air fryer goes a long way for most people.
Value for money
Some air fryers in the market are too expensive. It is an important factor to consider and picking an air fryer that makes sense to you.
Capacity
This is an important factor to take note of as family sizes may differ. Choose an air fryer that can cook for your family size.
Easy to clean
Having an air fryer that is easy to clean is one of the most important factors. Cleaning isn't easy, and it can become tiring at times. Having appliances that are easy to clean is a huge bonus, saving you a lot of time to complete other important tasks.
An Easy Cleaning Air Fryer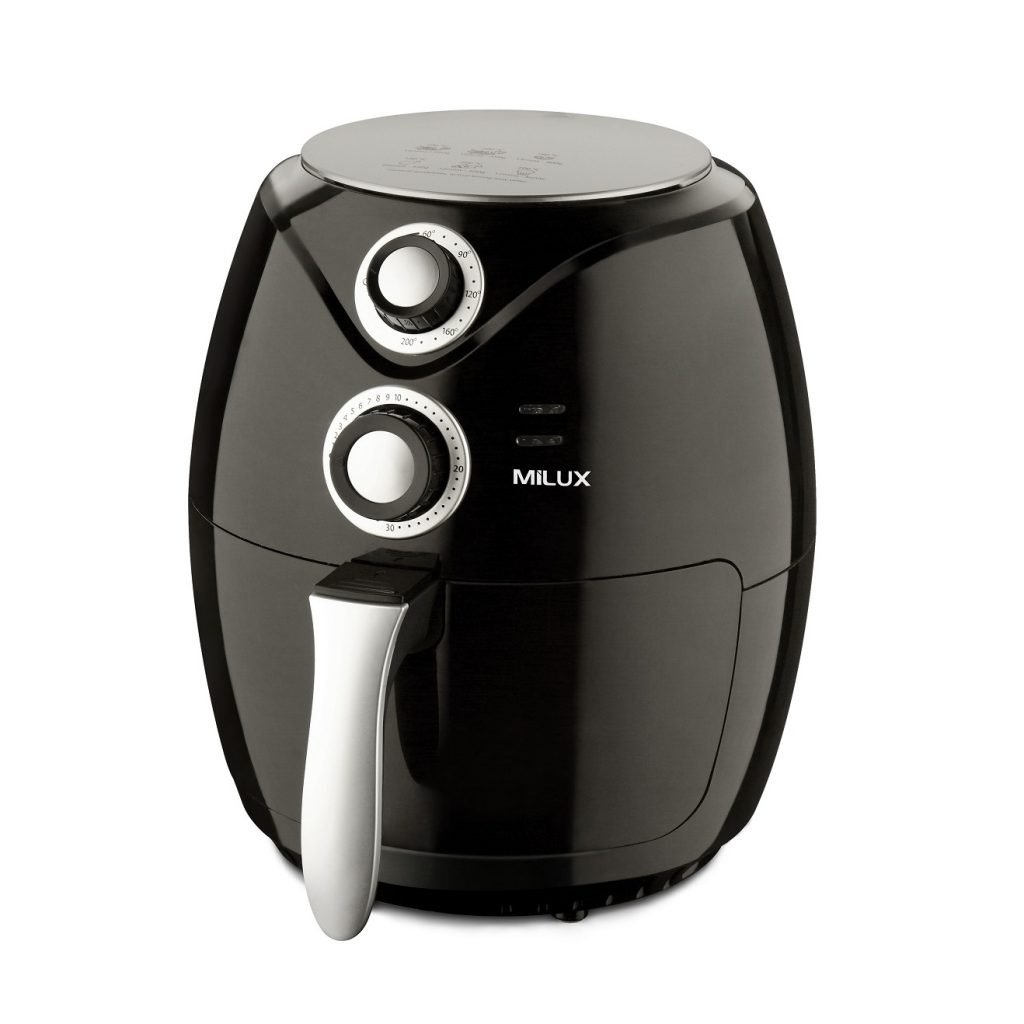 The Milux MAF-1488BK is a favorable air fryer that is easy to clean. It features a high speed hot air cycling technology that evenly distributes heat.
Its trivet is designed to hold the inserted food basket properly so that all of your food is heated evenly in the shortest time. This fryer features high speed hot air cycling technology, reducing 80% fat compared to traditional electric fryers.
Most importantly, it has a detachable, non-stick inner pot that allows for easy cleaning by hand or even by dishwasher. If you feel that this is the kitchen appliance for you, browse Milux's air fryer category and feel free to contact us to inquire more about the product!