What Kettle Should I Buy?
If you have some trouble choosing kettles, then consider choosing from Milux. Their electric kettles combine modern design with great functionality. There is a variety to choose from, including glass electric kettle, stainless steel kettles, and more! This article will talk about two main electric kettles to suit your home.
Why should you get an electric kettle?
Electric kettles are a fairly popular choice in the market. It is an appliance that you should highly consider because it is a more convenient and eco-friendly method of boiling water.
Electric kettles only require an electric socket to power their heating element and heat up water. This also makes it a very convenient appliance as it can be brought anywhere in the home or outside of the home. Modern electric kettles come with technology that will stop the boiling process when completed, preventing it from being a safety hazard.
Opposed to that, all of the aforementioned reasons are why traditional kettles are not favoured. They require gas which is wasteful on resources and water has to only be boiled at the stove. There are many house fires related to kettle accidents.
Types of electric kettles
This next section will talk about two main electric kettle varieties that will suit any household needs.
Milux MJK-368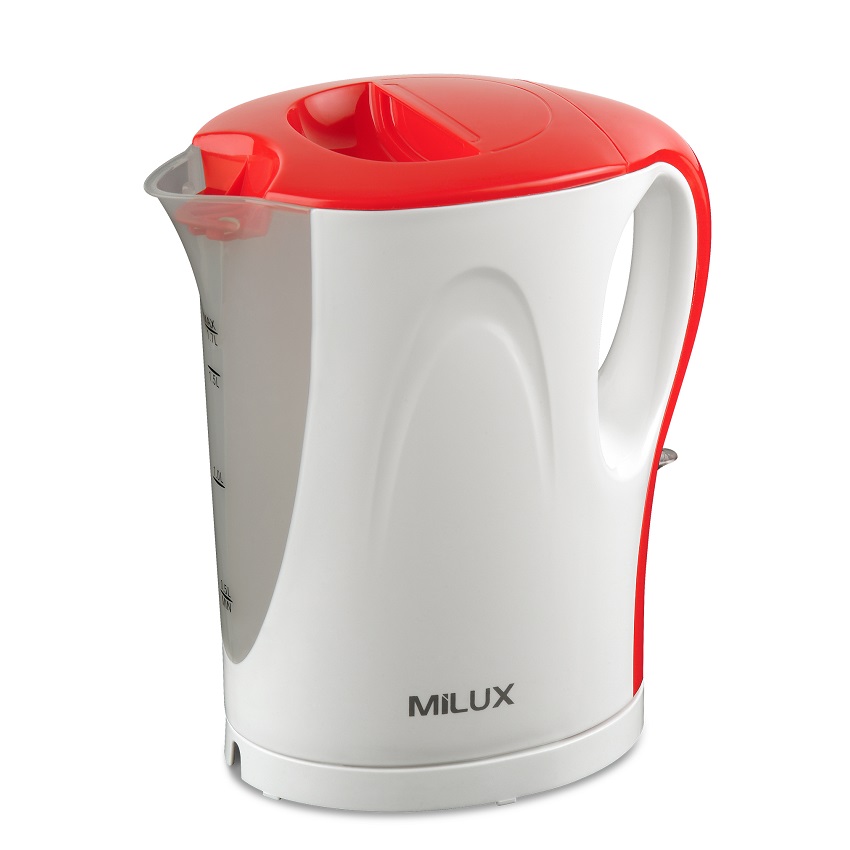 Dry-Boil Protection

Cordless Base

Power Cord Storage

Large Water Level Window

Power Switch with Indicator Light

Stainless Steel Heating Element

Smooth Flow Spout Design
This is a more common variant of the glass electric kettle that is familiar to many. This 1.7-litre kettle is a convenient appliance for heating up water in apartments, hotel rooms, and even offices. Used on a regular basis, it can be a durable and long-lasting appliance.
Milux MSK-49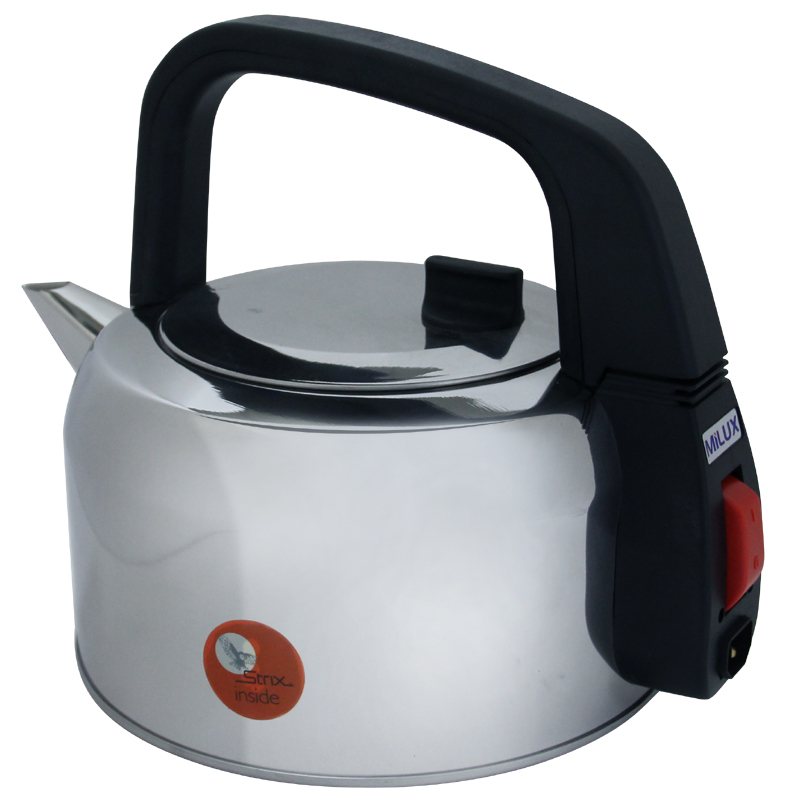 The Milux MSK49
Genuine Strix Parts

Dry-Boil Protection

SUS304 Food Grade Stainless Steel Body

Auto Turns Off when Water Boils
If you are looking for a more durable kettle that can hold more, then the Milux MSK-49 is the electric kettle for you. A 4.9L kettle with 1800-2400W of power makes this a suitable kettle for families who rely on boiling their water for everyday storage and consumption.
If you are looking for a quality and practical electric kettle, then head over to Milux's kettle category and look for one that suits your home.