Get a French Door Oven and More!
Finding difficulty in choosing an oven? What type of oven should I get for my home? Whether it's a typical electric oven or a French door oven, the most available ovens come with distinct features that cater to specific cooking needs.
What is an electric oven?
Ovens to cook food are usually high power electric ovens or low power gas ovens. Electric ovens typically use 110 volts of electricity, while gas ovens use natural gas. Electric ovens make use of electricity to create both a heating element and a suitable cooling unit to cook food from all four sides. Here in this article, we will talk about three different electric oven models suitable for any household.
Milux MOT-25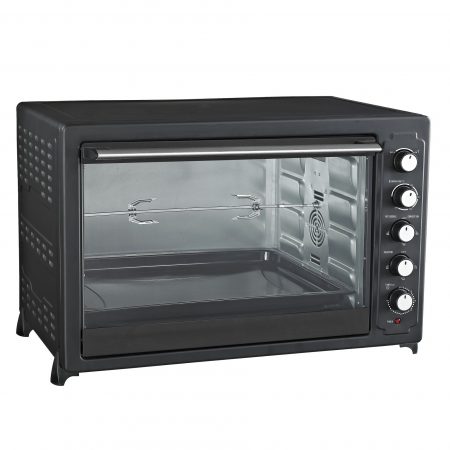 3 knobs for easy control

25L Capacity

100 to 250°C Non-Stop Thermostat Adjustment

0-60 minute timer with automatic shut down & ending bell system

4 Settings Switch to Control Heat Elements
This noticeably smaller microwave oven design is super compact and suitable for smaller spaces. This microwave oven is a perfect option for people who live in small apartment spaces that cater for 2-3 people.
Milux MOT-DS60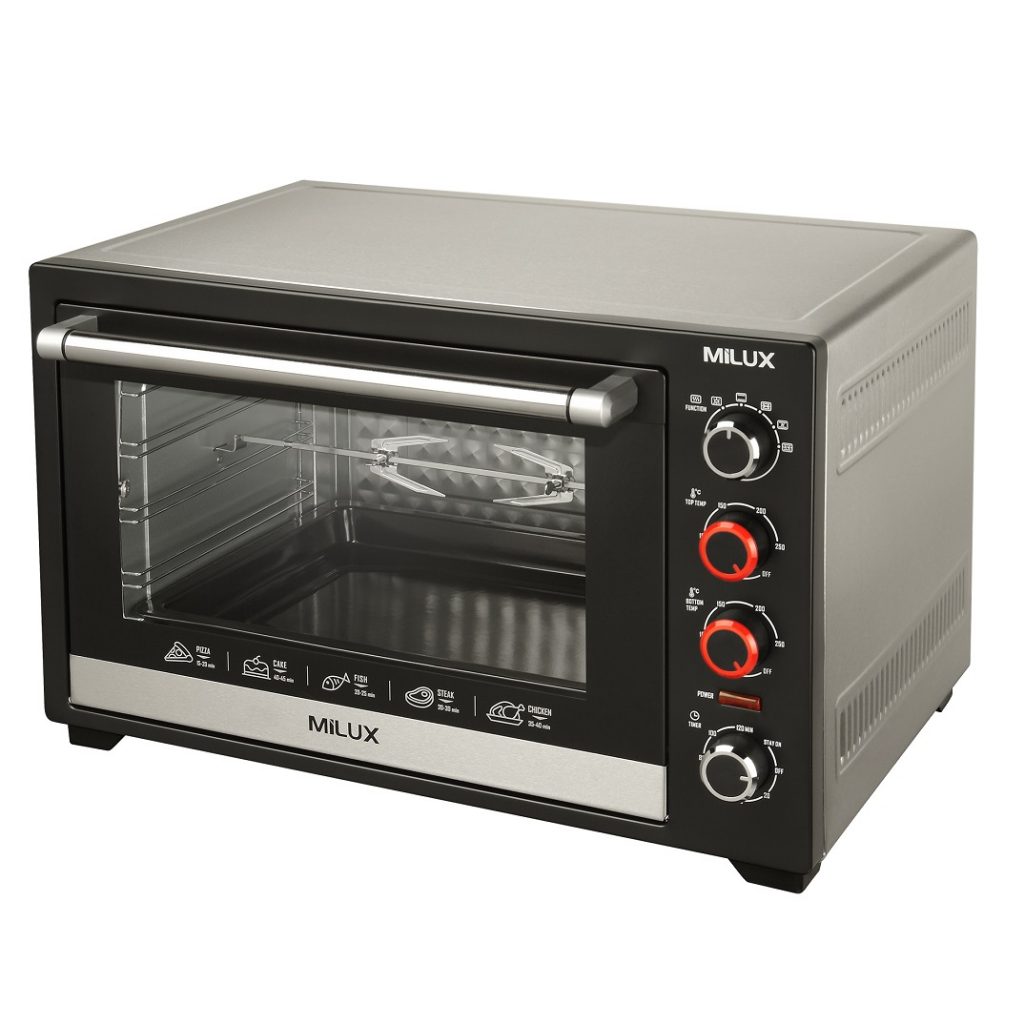 The Milux MOT-DS60 Electric Oven has more significant features and capabilities with its specifications below:
Die-Cast 3D Diamond Surface Inner Wall

60L Capacity

120 Minutes Timer

5 Heating Functions Selection

Fermentation Function

Rotisserie Function

Top & Bottom Individual Temperature Control

Up to 250°C Temperature Setting

Convenient Interior Light

Crumb Tray for Easy Cleaning
With more added features & capabilities, MOT-DS60 is build to meet more complicated cooking needs compared to a normal electric oven. This microwave oven has a larger capacity size of 60L, making this a suitable choice for families.
Milux French door Oven MOT-100FD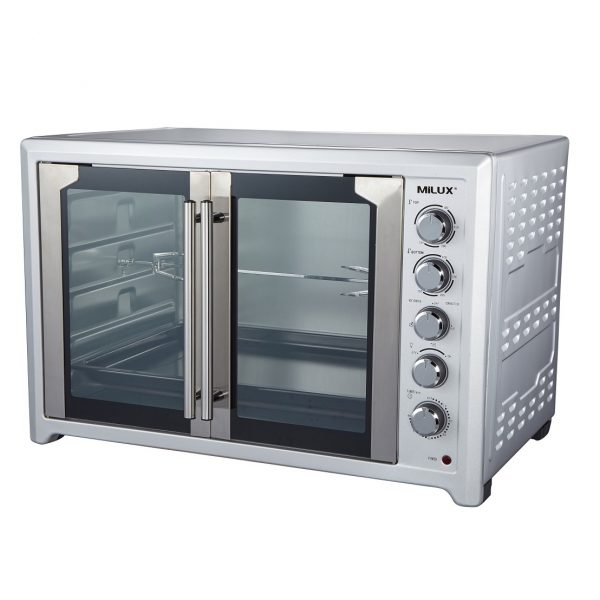 2 Doors. Easy to Place or Remove Trays

Rotisserie Function

Up to 250°C Temperature Setting

Top and Bottom Individual Temperature Control

Convenient Interior Light

60 Minutes Timer with Bell Ring
If you are looking for a French door oven then the MOT-100FD is the one for you. Containing a larger capacity of 100L, this oven packs some serious cooking action. It is able to cater for any conventional or commercial cooking needs.
If you are interested in any of the products listed above, have a look at Milux's oven catalogue for more models!